Estudiantes del Magíster en Ingeniería Industrial presentan trabajo en conferencia internacional SOHOMA 2020
Marcando un hito para el Magíster en Ingeniería Industrial de la Facultad de Ingeniería UNAB, el académico Gustavo Gatica presentó un trabajo realizado junto a cuatro estudiantes del programa en el 1st Latin-American Workshop on Service-Oriented, Holonic and Multi-agents Manufacturing Systems for Industry of the Future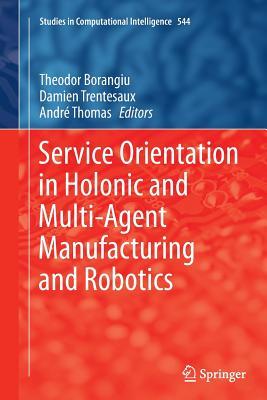 (SOHOMA 2020), organizado por el Departamento de Ingeniería Industrial de la Pontificia Universidad Javeriana de Cali, Colombia (PUJ).
Realizado en esta oportunidad en forma online, este evento de carácter internacional busca fomentar la innovación en sistemas de fabricación y logística inteligentes para la industria del futuro. En ese contexto, el Dr. Gatica y los estudiantes Néstor Díaz, Pamela Rodríguez, Verónica Semblantes y Robert Taylor prepararon la presentación "A Local Search Algorithm for the Assignment and Work Balance of a Health Unit", junto al Dr. Daniel Murillo de la PUJ.
Este trabajo, explica el profesor Gatica, se generó durante el taller final del curso de Métodos de Optimización del magíster. "El trabajo fue desarrollado por los estudiantes como una continuación del taller, y fue enviado al congreso hace un tiempo atrás. Este congreso está indexado en Scopus, por tanto los estudiantes ya antes de salir de su programa de postgrado tendrán una publicación que es reconocida a nivel internacional", detalla el académico, destacando la motivación de este grupo.
De acuerdo al Dr. Luis Amigo, Director del Magíster en Ingeniería Industrial UNAB, "iniciativas como éstas permiten vincular nuestro programa de magíster con la comunidad, ya sea mediante congresos o proyectos de investigación aplicada".
Los Dres. Gustavo Gatica y Daniel Murillo participaron además en este congreso presentando el trabajo "A Mixed-Integer Linear Model for Solving the Open Shop Scheduling Problem", durante la sesión dedicada a Optimización.
La entrada Estudiantes del Magíster en Ingeniería Industrial presentan trabajo en conferencia internacional SOHOMA 2020 aparece primero en Noticias Universidad Andrés Bello.